Frequently Asked Questions (FAQ)
Why do I need to enable Full Access?
"Full Access" means that the GIF Keyboard has full access to the internet, which is how we know what you're looking for and how we're able to deliver the latest and the greatest GIFs to you. We do not log keystrokes or send them to our servers other than to search by key terms for the perfect GIF.
What data does GIF Keyboard has access to?
We do not see anything you type and send in any other keyboard, unless you switch to the GIF Keyboard before you send a message you typed in another keyboard, and we use what you type only to find the perfect GIF.
Trust us, we know that Apple's default message for 'Allow Full Access' sounds scary but this message is standard across all third-party keyboards. Rest assured, we respect your privacy and will never track your personal information.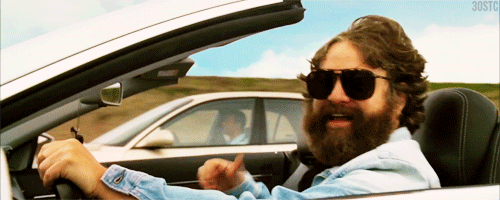 Why create a GIF Keyboard account?
Creating a GIF Keyboard account is the best way to sync your personal collections across devices and ensure that your favorite GIFs are saved. It's also required to upload GIFs to the Tenor Library. All of your favorited and uploaded GIFs will then show up in your search results, making it even easier to send them in any conversation.
I linked my Google account to my Tenor profile, but I want to undo that. How do I unlink them?
To begin the unlink process, please email support@tenor.com. Include the username of the Tenor profile and the email address of your Google account. Our support team will take it from there.
Why can't I copy and paste the GIF into some messengers (i.e. WhatsApp)?
Although GIF Keyboard works on many messaging platforms, not all messengers allow users to copy and paste an animated GIF directly into the app. In most cases, you can still share a GIF by saving it to your camera roll and uploading it as a video. All you'll need to do is hold down the GIF and slide along the bottom to the "Save Video" option. You should then see it immediately in your camera roll.
Will everyone be able to see the GIFs I upload?
User uploaded GIFs will be searchable by other users through the tags you add at the time of upload. Be sure to add any and all relevant tags so that others can find your awesome content. Users can also see all of your uploaded content by searching your username, which is shown when they share one of your GIFs.
How do I report inappropriate content?
To flag inappropriate content for removal, hold down on the GIF and slide along the bottom to the the "Flag" option. For a quicker response, send and email to support@tenor.com with a link to the content.
Why does the content I'm trying to view say "Content Unavailable"?
Sorry, some content is only available in certain locations.
If you think you're seeing this message in error, please follow the steps below:
If you're using a vpn or proxy, try disabling it.
Allow cookies on Tenor.com and reload the page so your location can be determined.